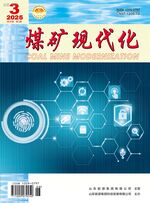 脂多糖预处理的牙囊细胞外泌体对牙周炎牙周膜(4)
【作 者】:网站采编
【关键词】:
【摘 要】:综上所述,本研究发现LPS预处理后的牙囊细胞外泌体具有促进p-PDLCs的成骨向分化能力,并且当外泌体浓度为100 μg/mL时较10 μg/mL效果更佳,为后期实验对外
综上所述,本研究发现LPS预处理后的牙囊细胞外泌体具有促进p-PDLCs的成骨向分化能力,并且当外泌体浓度为100 μg/mL时较10 μg/mL效果更佳,为后期实验对外泌体浓度的选择提供研究依据。但仍有很多问题需要后续进一步研究,如动物体内研究以及L-Exos促进p-PDLCs可能存在的机制。
【Author contributions】Shi WW processed and analyzed the data,wrote the article. Ding Y,Tian WD revised the article. Guo SJ designed the study,guided the writing of the article. All authors read and approved the final manuscript as submitted.
[1]叶青松, 王晓燕. 牙源性干细胞储存和临床应用的研究进展[J].口腔疾病防治,2018,26(1)::10./ QS, Wang XY. Progress in storage and clinical application of dental stem cells [J]. J Prev Treat Stomatol Dis, 2018, 26(1): :10./
[2]Guo SJ, Kang J, Ji BH, et al. Periodontal-derived mesenchymal cell sheets promote periodontal regeneration in inflammatory microenvironment[J].Tissue Eng Part A, 2017,23(13-14)::10.1089/
[3]Yang F, Liao XZ, Tian Y, et al. Exosome separation using microfluidic systems: size-based, immunoaffinity-based and dynamic methodologies [J]. Biotechnol J, 2017, 12(4). doi: 10.1002/biot..
[4]Zhang J, Li S, Li L, et al. Exosome and exosomal microRNA: trafficking, sorting, and function [J]. Genomics Proteomics Bioinformatics,2015,13(1)::10.1016/
[5]Clayton SM, Archard J, Wagner J, et al. Immunoregulatory potential of exosomes derived from cancer stem cells [J]. Stem Cells Dev,2020,29(6)::10.1089/
[6]Qiu H,Liu S,Wu K,et application of exosomes derived from adipose-derived stem cells in skin wound healing:A review [J]. J Cosmet Dermatol, 2020, 19(3): 574-581. doi: 10.1111/jocd..
[7]Mannavola F, D′oronzo S, Cives M, et al. Extracellular vesicles and epigenetic modifications are hallmarks of melanoma progression [J]. Int J Mol Sci, 2019, 21(1): 52. doi: 10.3390/ijms.
[8]Li WY, Liu YS, Zhang P, et al. Tissue-engineered bone immobilized with human adipose stem cells-derived exosomes promotes bone regeneration [J]. ACS Appl Mater Interfaces, 2018, 10(6)::10.1021/
[9]Dai MJ,Yu M,Zhang Y,et vesicles derived from adipose tissue provide biochemical cues for adipose tissue regeneration [J]. Tissue Eng Part A, 2017, 23(21-22): 1221-1230. doi:10.1089/
[10] Shen YX, Guo SJ, Chen GQ, et al. Hyperglycemia induces osteoclastogenesis and bone destruction through the activation of Ca(2+)/calmodulin-dependent protein kinase II[J].Calcif Tissue Int,2019,104(4)::10.1007/s00223-018-0499-9.
[11] Chen T, Liu Z, Sun WH, et al. Inhibition of ape1 redox activity promotes odonto/osteogenic differentiation of dental papilla cells[J].Sci Rep,2015,5:.doi:10.1038/srep.
[12] Phinney DG, Pittenger MF. Concise review: msc-derived exosomes for cell-free therapy [J]. Stem Cells, 2017, 35(4): :10.1002/
[13] Witwer KW, Buzas EI, Bemis LT, et al. Standardization of sample collection, isolation and analysis methods in extracellular vesicle research [J]. J Extracell Vesicles, 2013, 2. doi: 10.3402/.
[14] He CJ, Zheng S, Luo Y, et al. Exosome theranostics: biology and translational medicine [J]. Theranostics, 2018, 8(1): 237-255. doi:10.7150/thno..
[15] Hessvik NP, Llorente A. Current knowledge on exosome biogenesis and release [J]. Cell Mol Life Sci, 2018, 75(2): 193-208. doi:10.1007/s00018-017-2595-9.
[16] Jiang N,Xiang LS,He L,et mediate epithelium-mesenchyme crosstalk in organ development [J]. ACS Nano, 2017, 11(8)::10.1021/
[17] Chew JRJ,Chuah SJ,Teo KYW,et stem cell exosomes enhance periodontal ligament cell functions and promote periodontal regeneration [J]. Acta Biomater, 2019, 89: :10.1016/
[18] Du J, Li MQ. Functions of periostin in dental tissues and its role in periodontal tissue regeneration [J]. Adv Exp Med Biol, 2019,1132::10.1007/978-981-13-6657-4_7.
[19] 屈俊秀,贾立辉,车彩昕,等.胰岛素样生长因子1(IGF-1)促进人牙周膜干细胞增殖并诱导其向牙周膜成纤维细胞分化[J].细胞与分子免疫学杂志, 2017, 33(4): 471-476. doi:10./ JX, Jia LH, Che CX, et al. Insulin-like growth factor 1 promotes the proliferation and differentiation of human periodontal ligament stem cells into periodontal ligament fibroblasts [J]. Chin J Cell Mol Immunol, 2017, 33(4): 471-476. doi: 10./
[20] Pivodova V,Frankova J,Ulrichova and gingival fibroblast markers in dental implant studies [J]. Biomed Pap Med Fac Univ Palacky Olomouc Czech Repub, 2011, 155(2): 109-16. doi:10.5507/
[21] 张晓东,林珠,李永明.正畸牙齿移动时牙周膜Ⅰ、Ⅲ型胶原变化的实验研究[J].临床口腔医学杂志,2005,(3): XD,Lin Z,Li YM,et investigations of collagen tapeⅠand Ⅲof periodontal tissues during tooth movement[J].J Clin Stomatol,2005,(3):164-166.
[22] Koivisto L,Heino J,Hakkinen L,et in wound healing[J]. Adv Wound Care (New Rochelle), 2014, 3(12): 762-783. doi:10.1089/
4
文章来源:《煤矿现代化》 网址: http://www.mkxdh.cn/qikandaodu/2021/0717/1461.html